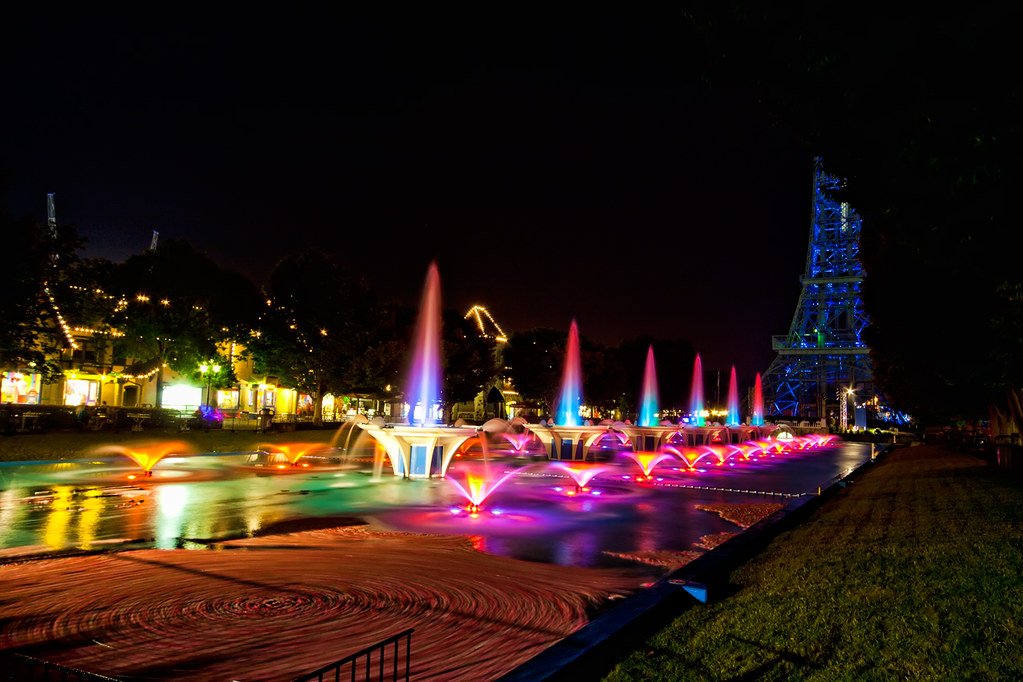 Posts

151

Joined

Last visited
Profile Information
Gender
Location
Interests

Roller Coasters, Extreme Flats, Dark Rides, and the 11th Commandment
CoasterJack's Achievements
KIC Local (2/13)
What Flight of Fear really needs is some new trains, those would do wonders to extending the life of that ride. They might be the worst in the park in my opinion

https://www.forbes.com/sites/carolinereid/2023/03/22/leading-disney-ride-manufacturer-puts-itself-up-for-sale/?sh=5315ee52640e An interesting read for sure... Looks like the company involved with the design and engineering of Soarin, Test Track, Revenge of the Mummy, Adventures of Spiderman, the new Mario Kart ride, Harry Potter and the Forbidden Journey, and much more is in trouble after a few deals gone sour and overspending on certain projects. They also helped with the refresh and retracking of Big Thunder Mountain, Space Mountain, and the Mark VII Monorail at Disneyland. They haven't been the manufactuer of choice for Disney for about the last 10 years, but still definitely a blow to the industry. especially if they just completed the most recent addition to Universal. It'll be interesting to see if they recieve any bids. List of the Attractions they've worked on: https://en.wikipedia.org/wiki/Dynamic_Structures

So this summer the family is taking a trip up to the Breakers for a day trip at CP. The early entry ride selection was released recently and gotta say I'm a bit disapointed. While it will be nice to knock out Wild Mouse early, the fact that they're only offering two coasters for early entry and none of their flagship rides, I find a bit odd. I get that the Intamin coasters and Steel Venegence aren't the most reliable for opening on time, however I would always rush to the back of the park to drive and knock out Maverick, Millie, or Steel Vengence in the past. I could see them wanting to save on staffing and just opening the front half of the park, but it would be nice to at least have Raptor, Valravn, or one major coaster. I get that not every park offers early entry, but for a perk heavily advertised for hotel guests and platinum (and above) pass holders, I find it a bit of a letdown. It also makes me worried for KI since they haven't released their early entry ride list yet. But I have faith that the park will still offer a good selection. Any thoughts? Cedar Point Early Entry Ride List: https://www.cedarpoint.com/early-entry

They just opened that location, I agree, it's definitely worth the trip. A sure blast from the past with hours of enjoyment

As of Haunt this year yes

I've ordered quite a few things from the online store (mainly posters and the train cutout assemblies). Every time it's been a safe, fast and pleasant experience. My only complaint is the shipping, which is a flat rate for no matter how much you order. So usually I just wait, and place an order of at least 2-3 things to make it worth the shipping fee. But overall, I'd say a pretty great experience, everything has arrived in good shape as well.

This is really shaping up to be another great season. I know maybe not the extent of the 50th season celebration, but still! A entire new land (with two rides), Adventure Express enhancements, at least 1,000 feet of retracking, new paint job on Diamondback, the return of the nightly drone show. Most parks would love to receive at least two of these in a given season. While everyone loves a new coaster, KI is really making a strong well-rounded recovery by focusing on so many different aspects of the experience. Can't wait to see what else is in store!

The first year I purchased a gold pass was 2012, and the sign was still in operation at that time. I remember seeing Drop Tower was closed for the day. I wanna say 2013 was the last year, as they added a souvineer cup stand/advertisement with the Banshee logo on the background in 2014 that was blocking the sign (which was turned off), and then it was removed shortly there after.

Personally, while I'd love a huge RMC, I think it would require too much tree removal around The Beast, vs something smaller like a multilaunch would still allow most of The Beast to remain hidden. I think a ground up RMC would be better to run behind Banshee in some of the old Safari land.

Also, hopefully this will lead to fewer spills in the station bins, which would be a true blessing for ride ops and park goers.

I love B&M coasters, they are always crowd pleasers, and the last three installed at KI have been amazing, but they just aren't that intense. Sure Banshee maybe a little, but we need something with snappy transitions and a bit more intensity from the modern era. I love Flight of Fear, but design has improved so much in terms of launches, transitions, elements, *cough *cough comfort . If Cedar Point isn't working with intamin on TTD, then I'd rule out a modern blitz, as much as I'd love to see one. Also a new generation Vekoma would also be a great fit for The Vortex plot, but I just see a low probability of that happening. If KI could get B&M to bring the sit-down model from the grave, maybe a hulk style launch coaster that packs some intensity like their old school elements, along with some modern ones, but that would be an insane amount of $$$ for Cedar Fair.

I could be mistaken, but isn't that just the gravel lot they used to launch and land the drones from the Fireworks and Fifty show? I can't remember the gravel plot was in that specific location or if it was more in the middle of the plot, but I remember it being approximately that size.

I'd be curious as well. Considering the direction they've been going with IP related rides, they might try and assemble a completely IP themed park. Personally, I've always enjoyed their park original ride themes better. When my favorites come to mind (Space Mountain, Big Thunder, Pirates of the Caribbean, Expedition Everest ,etc.), they all were created with an original idea or story, rather than being built around an existing stories. I also agree with the Half-Baked Problem. With the increased price in everything, and considering the last few parks (California Adventure, Walt Disney Studios, Animal Kingdom) sort of feeling lacking at first, that leaves myself a bit worried about the outcome of a new park.

I think a City Walk sort of area with a hotel and some restaurants would be nice. Only problem is Liberty Center being located not too far away, so you'd have to make sure that you'd be catering with different options than what's already offered. Like if you bought the old Kings Island Inn area and ran a shuttle, it might work. I mean if you wanted to go the full 10 yards you build a man made water canal for boats and shuttle people. Definitely could turn it into some sort of shopping district/attraction destination. I just don't know if the demand would be there besides like Western & Southern tournament days or peak days in the summer. I just don't know something of that size could sustain itself realistically. If we're talking realistically, a reasonably nice hotel right off the exit where the Laser Craze is currently located. Good proximity to the highway, more affordable than the Great Wolf Lodge, but a bit nicer than some of the surrounding offerings, maybe even get a partnership with the park or something.