Posts

2618

Joined

Last visited

Days Won

22
PKIDelirium's Achievements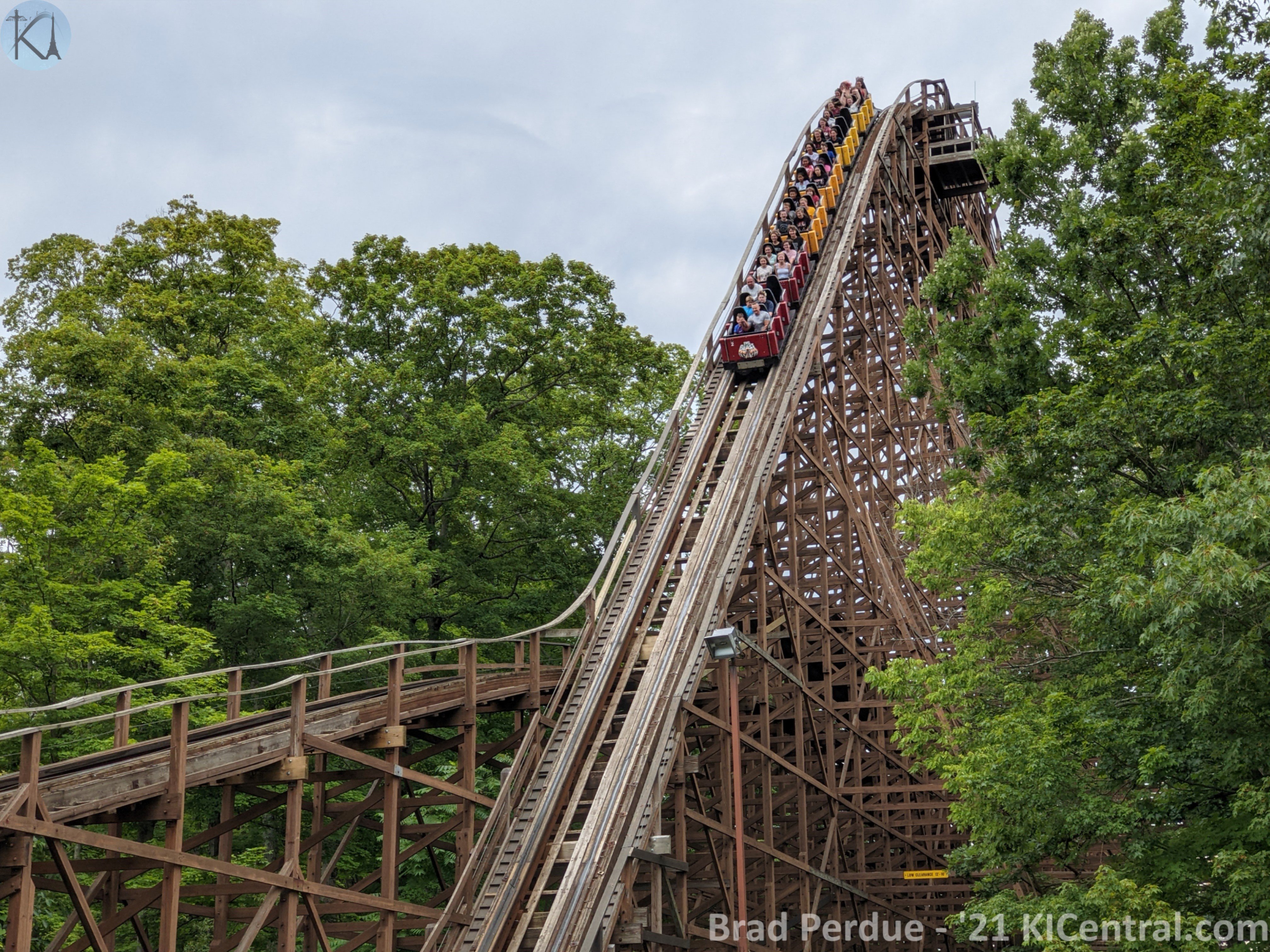 KIC Triple Platinum Member (10/13)
Just imagine clearing the route to Bat if it snowed... Fall hazard on those concrete steps, anyone?

Yeah, over there in the maintenance lot by the paint shop, carpentry and whatnot. The backstage tours that include it are fascinating, it's like a museum in there.

Vortex's signs were also auctioned. AE isn't a defunct ride though, so it'll probably stay somewhere, even if it just joins all the other old signs in the shop.

Might become a new addition to the museum walls of the sign shop, unless they put it in the station or in a tunnel or something.

I wonder if that's permanent, or temporary for construction and will be integrated into the new entrance.

Yeah, that's only about the last half of the video. I've never been able to find the entirety of it.

Flight Deck in the AZ set instead of the "1993 Jet" one. Guess they needed some way to include one not available by itself.

Looks like the entire Racer return run is de-tracked.

There's a good amount of land behind the floral clock where a lake could be placed without removing anything, then Vortex's site can get a nice new coaster and Backlot can get the Funhouse Coaster total overhaul I proposed in another thread.

Maybe a train got left parked in the station on closing night and they had to cycle it around to get it to the transfer?

My favorites from the kid era: Playing spot-the-tower from the highway. Eating LaRosa's on I-Street with mist from the fountain. Watching Vortex from the Rivertown LaRosa's patio and the path to Coney, just watching trains maneuver that tangled track through trees. Original Antique Cars. Watching the short-lived "tank battle" thing over on the edge of HB. The Splat City climbing/obstacle playground structure ultimately removed for Reptar. Riding the handcars in the back of HB that were removed after 2005.

Baynum is in fact on the contractor list, and I wouldn't be surprised if trackwork is planned sufficiently in advance that not completing the structure was intentional, and also painting newly installed track were both in their original contract. I don't think the return run needs the Gravity Group treatment, this might be GCI's inclusion in the list to retrack with standard track like they had previously done for both turnarounds. Beast might still get additional work that hasn't been announced yet, though, as GravityKraft is on the list as well.

SoB and FearFest are both 2000, so they still have Tomb Raider, Delirium, and Backlot for Paramount things.