Posts

2531

Joined

Last visited
gigacoaster2k's Achievements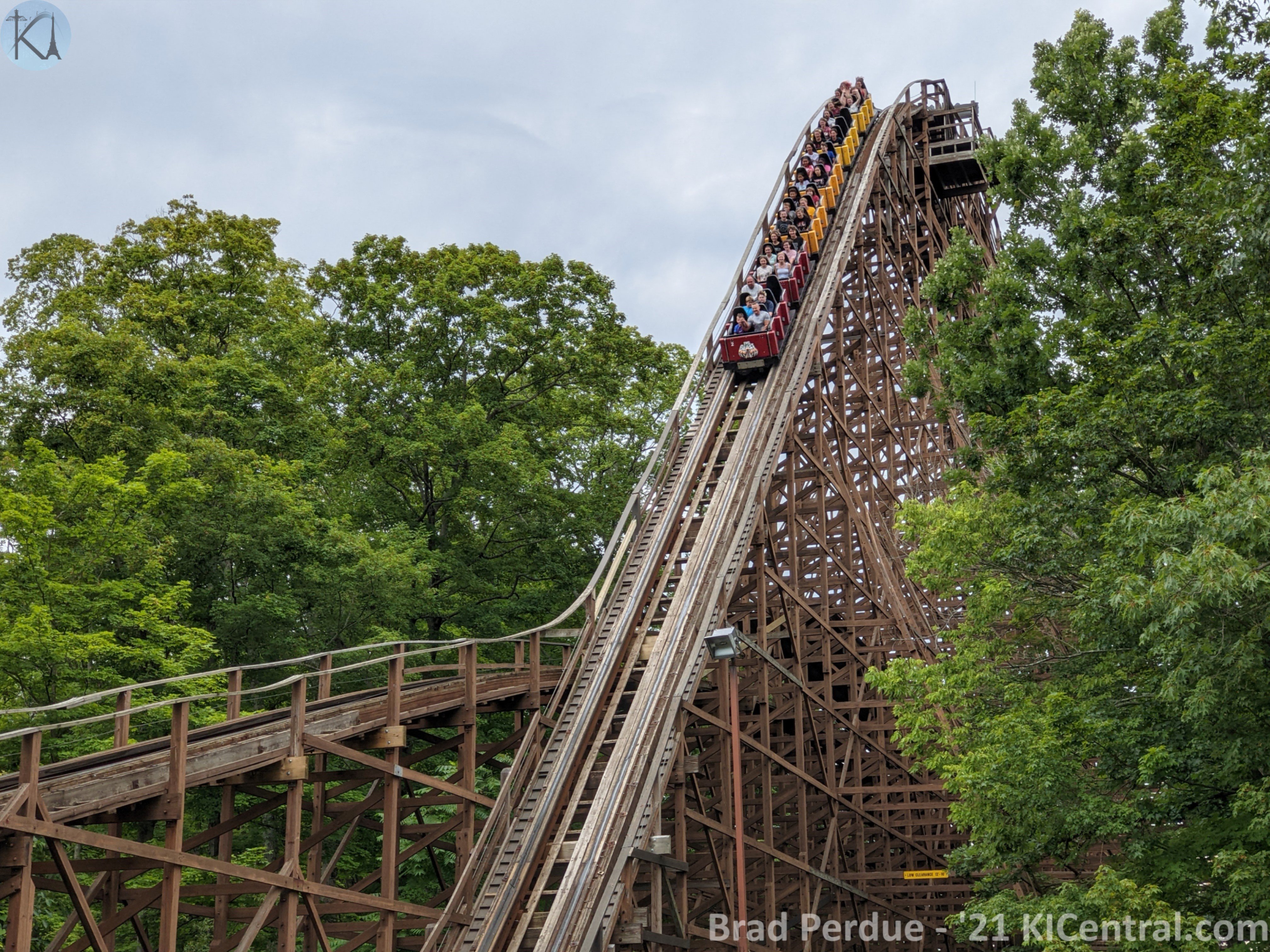 KIC Triple Platinum Member (10/13)
About Me
Intimidator 305 First Rider on KD opening day, April 2, 2010
Auction winner of Diamondback seat #165 on KI opening day, April 18, 2009

I have a Millennium Force tattoo on the back of my left shoulder.

Give me a coaster with a consistent speed, significant ejector air, and unexpected twists and turns.. and you have one happy girl.
If a wooden coaster is somewhat rough, or if it is smooth, I'm happy. If a steel coaster is smooth, I'm happy. I do not like rough steel coasters. The one rough steel I consider worth riding is Magnum XL-200, and that needs no explanation.
I'm a huge fan of B&M hypers, GCI woodies, and any gigacoaster.
I LOVE AIRTIME.

I firmly believe a coaster doesn't need a huge footprint to be a great ride.. GCI woodies are a perfect example of this, and so is Maverick at Cedar Point.

-----

I have ridden 167 roller coasters.
I have been to 24 parks: Beech Bend, Camden Park, Canada's Wonderland, Carowinds, Cedar Point, Coney Island (OH), Darien Lake, Tokyo Disney Sea, Dollywood, Fuji Q Highland, Fun Stop, Holiday World, Indiana Beach, Jungle Jack's Landing/Columbus Zoo, Kings Dominion, Kings Island, Knotts Berry Farm, Nick U in the center of the Mall of America, Six Flags Great America, Six Flags Kentucky Kingdom, Six Flags Over Georgia, Six Flags St Louis, Stricker's Grove, and Waldameer.

TOP 10 WOODEN COASTERS
1. Voyage, Holiday World
2. Ravine Flyer 2, Waldameer
3. American Thunder, Six Flags St Louis
4. Georgia Cyclone, Six Flags Over Georgia
5. Thunderhead, Dollywood
6. Blue Streak, Cedar Point
7. Cornball Express, Indiana Beach
8. Raven, Holiday World
9. Ghostrider, Knotts Berry Farm
10. Hurler, Kings Dominion

TOP 10 STEEL COASTERS (due to a combo of indecision and being a huge B&M fangirl. I have a top 10 steel and a top 10 B&M coasters)
1. Eejanaika, Fuji Q Highland
2. Superman: Ride of Steel, Darien Lake
3. Intimidator 305, Kings Dominion
4. Magnum XL-200, Cedar Point
5. Greezed Lightnin, Six Flags Kentucky Kingdom
6. Mr Freeze, Six Flags St Louis
7. Mystery Mine, Dollywood
8. Maverick, Cedar Point
9. Xcelerator, Knotts Berry Farm
10. Wicked Twister, Cedar Point

TOP 10 B&M COASTERS
1. Goliath, Six Flags over Georgia
2. Gatekeeper, Cedar Point
3. Leviathan, Canada's Wonderland
4. Behemoth, Canada's Wonderland
5. Dominator, Kings Dominion
6. Raptor, Cedar Point
7. Intimidator, Carowinds
8. Silver Bullet, Knotts Berry Farm
9. Wild Eagle, Dollywood
10. Georgia Scorcher, Six Flags over Georgia

DEFUNCT COASTER CREDITS
Disaster Transport, Cedar Point
Wildcat, Cedar Point
Son of Beast, Kings Island
King Cobra, Kings Island

SBNO COASTER CREDITS
T2, Six Flags Kentucky Kingdom
Greezed Lightnin, Six Flags Kentucky Kingdom
Roller Skater, Six Flags Kentucky Kingdom
Thunder Run, Six Flags Kentucky Kingdom

RELOCATED COASTER CREDITS
Chang, Six Flags Kentucky Kingdom
Road Runner Express, Six Flags Kentucky Kingdom
Iron Wolf, Six Flags Great America

DEFUNCT PARKS I'VE VISITED
Six Flags Kentucky Kingdom
Americana/LeSourdsville Lake

TOP 5 LARGE FLATS
Skyscraper, Cedar Point
X-Scream, Waldameer
maXair, Cedar Point
Slingshot, Kings Island
Drop Tower, Kings Island

TOP 5 SMALL FLATS
Wipeout, Waldameer
Music Express, Indiana Beach
Whip, Camden Park
Shockwave, Canada's Wonderland
Calypso, Cedar Point

BOTTOM 10 COASTERS
Iron Wolf, Six Flags Great America
Flight Deck, Canada's Wonderland
Shockwave, Kings Dominion
Ninja, Six Flags over Georgia
Nighthawk, Carowinds
Carolina Cyclone, Carowinds
Vortex, Carowinds
Son of Beast, Kings Island
Wild Beast, Canada's Wonderland
Invertigo, Kings Island

FAVORITE PARKS
Dollywood, Pigeon Forge TN
Holiday World, Santa Claus IN
Cedar Point, Sandusky OH
Kings Dominion, Doswell VA
Canada's Wonderland, Vaughan Ontario
Knotts Berry Farm, Buena Park CA

FAVORITE SHOWS
Dollywood Christmas On Ice, Dollywood
All Wheels Extreme, Cedar Point
Signed Sealed Delivered, Kings Island
Hot Blooded, Kings Island
Way Too Much TV, Kings Island

ROLLBACKS
1 on Top Thrill Dragster at Cedar Point

EVACS
2 on Millennium Force at Cedar Point

ZEN RIDES
Wild Eagle at Dollywood
Cornball Express at Indiana Beach
Racer at Kings Island
Greezed Lightnin at Six Flags Kentucky Kingdom
Dragon Wagon at Fun Stop
Big Dipper at Camden Park
Lil Dipper at Camden Park

COASTERS, RIDES AND AREAS OPERATED WHILE EMPLOYED AT Cedar Point AS A RIDE OPERATOR IN 2012
Disaster Transport
Cadillac Cars/Cedar Downs
WindSeeker
Raptor
Millennium Force
Iron Dragon
Mean Streak
maXair
Wicked Twister
Corkscrew
Super Himalaya
Matterhorn
Dodgem
Planet Snoopy
Kiddy Kingdom
Area 1 Sweeps
----------

I have an amazing and very attentive boyfriend named Rob Taylor who genuinely shares every passion in my life with me.

I have been accepted to Eastern Kentucky University's corrections program to earn my bachelor's degree.

I am part of the full time pricing team at Meijer.

I enjoy big city skylines, traveling and road trips, air shows, car shows, cruise-ins, modified cars, and going to the drag strip ALMOST as much as I enjoy roller coasters. I absolutely can not get enough of the sound of a Mustang Cobra.

I make beaded jewelry for myself and for my friends.

I love nature.

I am somewhat of a storm chaser. I've pulled off the road and stopped to take photos of an approaching thunderstorm.

I love football, hockey, basketball, and baseball. My favorite sports teams are Ohio State, Cincinnati Reds, and Indiana Pacers.


I love the water. I could sit on the sand and listen to the waves and the seagulls all day. Nothing in the world calms me more than that.

I will go crazy without music, internet, and caffeine.

I like a challenge.

I am brutally honest and not afraid to speak my mind.

I am not very nice sometimes. If I hurt your feelings at some point, I most likely did not mean to. Please don't take what I say personally.. if I know that I hurt you, I will apologize sincerely, and chances are I will still feel guilty about it long after I have apologized.

If you think you can control me or change me to fit your standards, you'd better find someone else to talk to.

I may be a small person, but I am not easily intimidated.

I am very protective of my friends and family.

I am easily amused.

I am loyal to everyone in my life.. I have been hurt way too much in the past to turn my back on people I care about.