Posts

917

Joined

Last visited

Days Won

3
Profile Information
Gender
Interests

Kings Island, Cedar Point, comic books, movies, music.
Imperial79's Achievements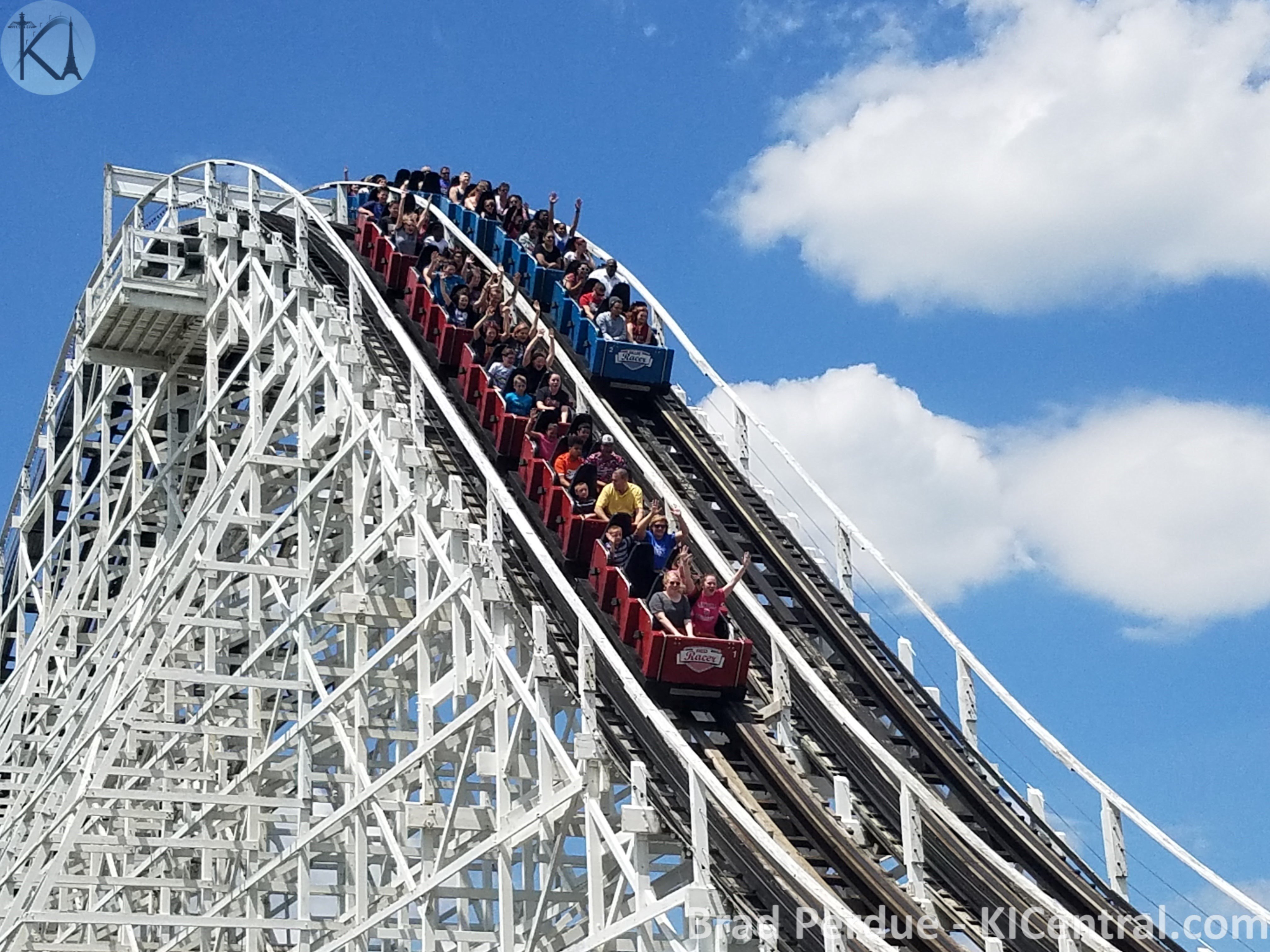 KIC Senior (6/13)
I voted for Backlot Stunt Coaster, but it would be nice to see Adventure Express run for WinterFest too. I could go with either one.

That might work, I think they have to put some Christmas lights along the trail, for something for people to enjoy along the way, so it's just not a carriage ride in the dark woods.

Enjoying the pictures and reviews, I hope they bring the carriage rides back for next year's WinterFest. I was planning to do that this year but looks to be cut.

Very cool. Hopefully soon they turn the cameras around, so they're not upside down. Nice to see they're clean too.

Good news! KI really takes care of their wood coasters! I wonder if they're going to do some more work on The Beast.

Here is a new update for Coney Mall in an expansion for 2027/2028 that I created, pieced together some good ideas from this site. 1. In lime a new Skyride. 2. In light blue, SR&R is moved down farther closer to WindSeeker. 3. In green a Ferris Wheel/another flat ride is added here or a stand to sell things, since the stand is gone at the entrance at Coney Mall it could be moved here. 4. The white part is where the path will be extended. 5. In orange, a new restaurant, Coney Cafe is put here where KillMart is now. Seating outside behind it to watch The Racer and Orion would be nice, and seating inside. 6. In yellow is where the new KillMart building will go.

I don't think Woodstock Gliders, The Racer's lift or Diamondback would be in the way, but maybe I'm wrong. Looking at CGA's Skyride path, Patriot is very close to it along with some tree's it goes over, and it's not a problem for the Skyride they have.

I think they will continue to keep adding things to the park in 2024, 2025 to keep the momentum up, since 2021 and 2022 we saw no rides being added. All of Cedar Fair's top 5 parks are getting something next year, and they will want to keep pushing to get the parks attendances back up to 2019, and last month already was above 2019 levels, and to keep making new records for the company.

Nice to see attendance increased by 14% compared to 2021. Still working to catch up to 2019 numbers, but they will get there I'm sure, with everything they're doing.

Next years schedule looks to be live now on the Kings Island site. Opening day is April 15th 2023, 10 am - 10 pm.

Yeah, that's kind of nuts. Don't forget the option, you can do $490.15 for 24 months

Since the old path of the Skyride is now closed to us with Sllngshot area being used for the 2023 additions, these are the area's I think we could see the Skyride return too, if it does, I hope. 1. Green from Planet Snoopy to Coney Mall, my 1st choice. This would look the best and be great for pictures looking from the front of the park. 2. Blue in Coney Mall, my 2nd choice. 3. White in Action Zone to Area 72. 4. Yellow from Planet Snoopy to Soak City.

That is scary for sure. Sending prayers for those effected.

1

It looks like the flags will be high enough so the floats can go underneath them. Nice to see they're getting some pavers there. I bet we will see construction work starting soon in this area.

Here is the new entrance to Adventure Express, I wonder why they depict guests going in 2 separate ways.