Kings Island's Halloween Haunt has been one of the top attended events at Kings Island since it started as Fearfest in 2000 by Paramount. FearFest was rebranded as Halloween Haunt in 2007. In 2018 Halloween Haunt was named "Best Theme Park Halloween Event" in the country by USA Today readers. Halloween Haunt returned in 2021 after a a hiatus in 2020 due to Covid.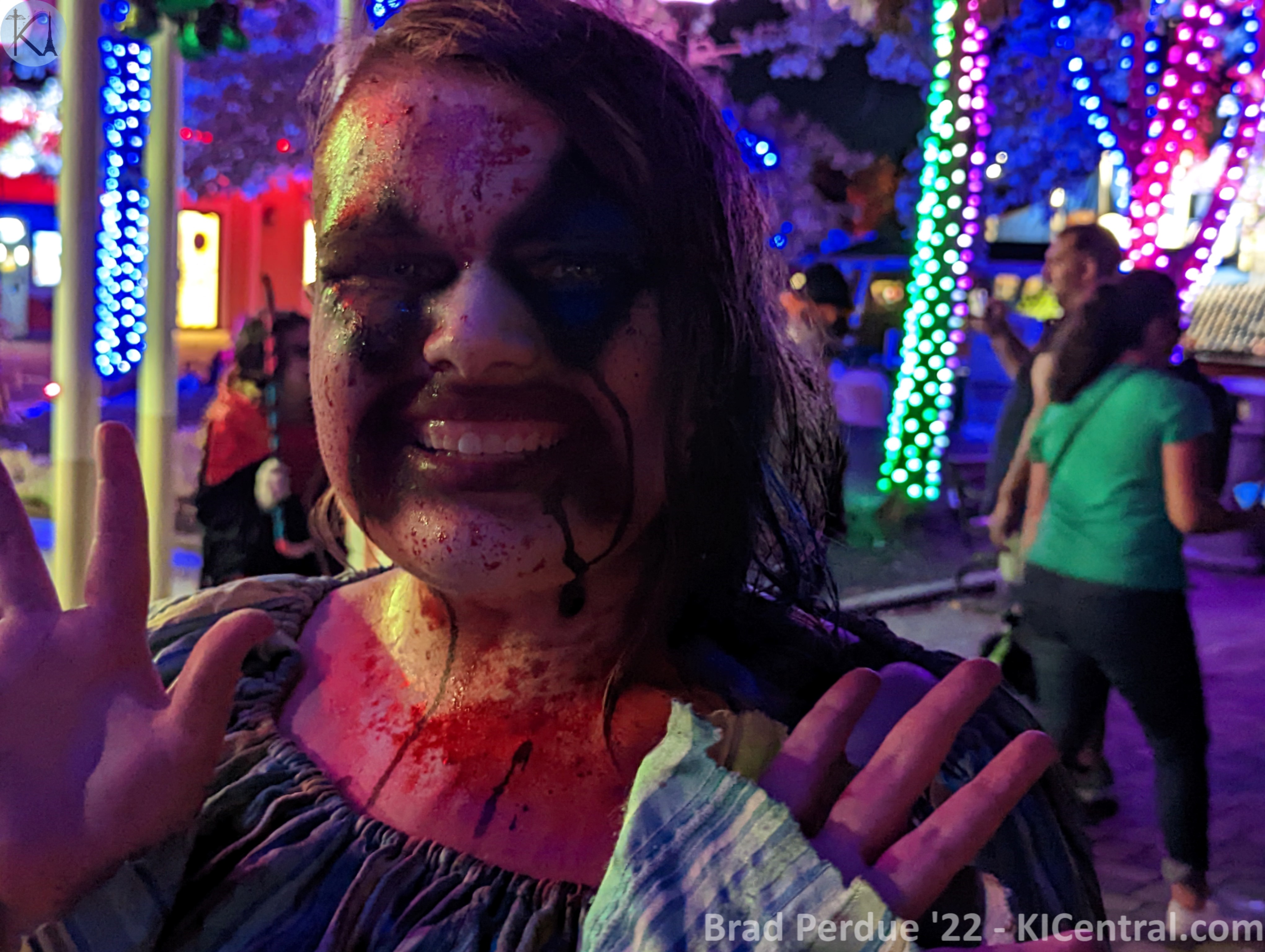 In Haunt 2022 the park will feature six bone-chilling haunted mazes, four scare zones, three sinister live shows, and some of the most hair-raising night rides on the planet. This year, Halloween Haunt comes screaming back with four new, terrifying experiences, including:
Hotel St. Michelle (Maze) – Everyone has heard about the haunting tales of the old Hotel St. Michelle, but are they true? As you sneak into the abandoned hotel, named after the manager's missing daughter, you eerily find the hotel is not abandoned but very alive in spirit!
Alien X (Scare zone) – When darkness falls, the personnel working inside Area 72 show their true form, and the secrets of Area 72 are revealed. Walk through the displays of alien creatures who have been contained…well most of them.
NyteWalkers (Show) – When the acrobatic and action sports world meets Zombies, the perfect theatrical combination of exciting stunts, a suspenseful storyline, and creative staging brings a one-of-a-kind adventure.
Terror Rising (Show) – Terror and evil has risen! This Skull Squad combines the rhythmic step moves of five dancers with thrash, EDM, and heavy metal.
Haunt 2022 Map
Haunt 2022 Gallery
Haunt 2021 Gallery